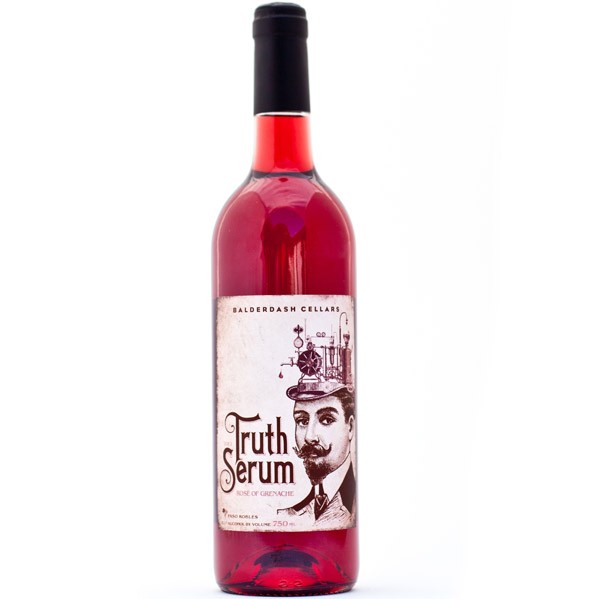 About the Wine
Dry, crisp, and boasting luscious strawberry notes, this rosé of Grenache is as serious as summer should ever get. Crabcake, sushi and oyster craving – pink is more its way of remaining on friendly footing than any kind of statement of inferred frailty.
The Story
In vino veritas, especially with these vinos. Truth SerumTM wines are our founder's most select, tongue-loosening creations. Only available in finite amounts and limited releases to exclusive partners. Come taste them at the lab (where we can secretly record your confessions).
Technical Info
Varietal: 100% Grenache
Vineyard: Lodi, California
Aging: 5 months (100% stainless steel)
Alcohol: 13.0%
pH: 3.18
Production: 125 cases
When to drink: Now, like today!